Must Read Before Building your New Digital Marketing Strategy :-
The value of Digital Marketing has increased more than ever in 2020. All thanks to Coronavirus. Working from home is the new normal, and digital screens have seen significant growth in April 2020 as masses are shifting to digital mediums for communication and economic transactions, fundamentally shifting the economy to a digital economy. According to Hootsuite, mobile phones or smartphone users are spending 76% more time than last year. Almost 40% increase in time spend on laptops or desktops. There is a paradigm shift in consumer behaviour. According to an analysis by the American largest telecom company, Netflix traffic has surpassed all old records during the COVID 19 lockdown.
As of the swift changes in consumer behaviour, data are still being processed by companies. Its high time to indulge in analysis and study your consumer demand.
Indulge in Market and Consumer Analysis & Engagement. Listen to them
Make use of this slowdown time and rethink and evaluate how users are responding and demanding these changing times. Its high time indulges in connecting with your users and plan some communication activities with customers to keep them engage with the brand and listen to them in tough times.
Give a new Look to your Existing Data.
Capturing and shooting a video during lockdowns isn't possible, and brands are already facing production constraints. Make the most use of existing data. Creative Unit can explore all folders and files and work on giving to a new look to not only images but Videos too. Surely, there is a lot of scrap work that exists in every creative guy's system.
It is not a recession. It is time to change!
The coronavirus and social distancing situation might evoke memories of the 2008 recession, but things are not similar. That time people did not have money, now despite having money, they can't spend it. During the recession, time business was cutting on marketing budgets to survive. Now they are changing their marketing efforts and allocating more resources to the digital medium. Live events are replaced by Live Instagram talks. Pandemic has changed the world. Now consumers and perceiving data complete via online medium.
The content was always and will always remain King. SEO was never out of the League.
Digital users are spending more time reading or watching the news than ever before. Marketers can seize the opportunity to increase their audience base by capturing more eye-balls by advertising on these popular websites at a lower cost than the pre-corona period. Yes! Digital advertising costs have been reduced with huge margins as companies have reduced the marketing budgets and again planning their marketing activities.
Optimum time shall be given to optimizing each page of the website. This will help in improving the performance in search ranks and will attract relevant users.
B2B is also going Digital
Since February only, large no. of sporting events, conferences, festivals, tradeshows, and concerts have been cancelled. A lot of businesses, especially in B2B segments, depends and spend a considerable amount on events and tradeshows. Now all of them are exploring digital ways of reaching out to their audience as they have a large amount to spend elsewhere.
Conclusion
According to research, nearly half of global customers say they will not return to window stores for a long time even after the lockdowns ease.
When will the world get rid of the Coronavirus pandemic? It is unknown till when it will be keeping impacting the marketers. All we can do is prepare a flexible strategy that can adjust to the changing environment. Tracking and updating data will be a great help in the coming times when the market will be stable. During this strange and low times, all the opportunities shall be seized.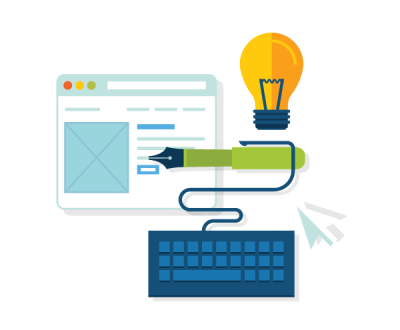 Content is the heart of any successful digital marketing campaign. It becomes…