Whether it is the B2B segment or the B2C industry, Google ads are topping the chart of digital advertising. If you know how to utilize all features of google ads while designing the campaign, it is the best medium to reach out to your target audience either when they are searching for the product or when they are reviewing the category. You can be then and there and make your campaigns successful.
If you are facing difficulty in scaling your campaign, use these five hacks while running the google ads, and see exponential growth. 
Create Target Audience Buckets
 Do you know that you can 2X the business by just targeting the audience who visited your website? As they are more likely to purchase from your site than those who didn't visit the website as they know the product and company already. You can target and create custom audiences who visited the website on different levels, e.g. who visited the site more than once in 7/14/ 30 days? Similarly, you can create a market audience for people who have bought six months ago and never visited again. This way, you can improve the CTR and conversion rate in the google ad campaigns.
Invest your time in Long Tail Keywords
General keywords are highly competitive and expensive, as the search volumes are very high. Every marketer is bidding on them. But they do not drive quality traffic. Quality traffic comes with the long-tail keyword, and they make search more precise and relevant, ignoring irrelevant clicks, which will come from high search volumes keywords. And Cherry on the icing, they comparatively have lower CPC too.
Do not Miss out on great offerings by Google- Exclusions & Extensions.
Exclusions
Increase your conversion rate by eliminating the audience who is irrelevant by using exclusions. E.g., you are offering a Diet Plan for Gym guys for muscle gain. You can easily exclude people who are interested in weight loss, aerobics, and yoga.
I know you must be wondering they are all the same category audience i.e., fitness but as aerobics, yoga, and weight loss are more related to strength and weight management rather than muscle gain. You will ably reach to a very niche audience who will be interested in your offering.
Add Ad Extension
Extensions are a great way to offer more offerings for your business. New marketers generally miss on or ignore adding extensions. To maximize the performance of your text ads, it's a good idea to use all the extensions relevant to your business goals. Google offers 17 types of extensions categorized in 2 viz
Manual ad extensions
Sitelink extensions
Location extensions
Affiliate location extensions
Call extensions
Message extensions
App extensions
Callout extensions
Structured snippet extensions
Price extensions
Promotion extensions
Automated ad extensions
Automated call extensions
Automated message extensions
Dynamic sitelink extensions
Dynamic structured snippet extensions
Automated location extensions
Seller rating extensions
Dynamic callout extensions
Track performance of your Google ad campaigns with UTM Tracking
If you do not track the performance, you won't be able to measure the success and failure of the google ad campaign. Using the UTM tracking code is an easy way to track the performance of ads and measure them on various levels. Use Google URL Builder tool to create UTM codes for individual ads and campaigns.
Plan Your Keywords with Keyword Planner
Last but most important hack is planning your keywords well with keyword planner. You can even look for your competitor's keywords by adding their website in the google keyword planner. The planner will give you a list of all focused keywords of your different competitors along with search volume, market bid, and competition on them.
With all these strategies combined, you will unleash the growth and can see the no's 2X to 3X in a concise time. Scale your google ad campaigns with these five hacks. If you need help with paid ads, you can try reaching out to our agency.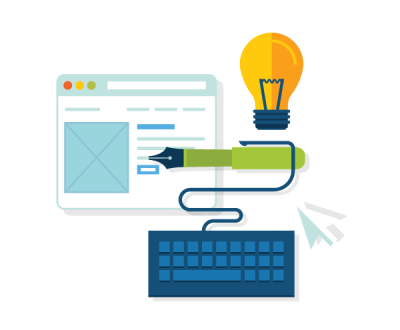 Content is the heart of any successful digital marketing campaign. It becomes…